COVID-19 INFORMATION:
Our office is open to visitors by appointment only. Please contact us for more information.
5 Dunlap Court, Savoy IL 61874
All staff can be reached at 217-352-5151.

For general inquiries, email liveunited@UnitedWayChampaign.org
Administrative Team
Image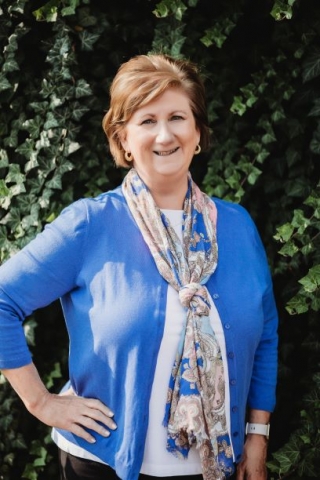 President & CEO
Sue Grey
Sue has been a member of the United Way of Champaign County team since June 2006.  Sue has over 36 years of experience working with the community bringing people and resources together to make lasting change and positive impact in our community. She worked at Champaign Park District organizing community events, managing volunteers and working with the Board of Commissioners.  Sue also spent three years with the Green Meadows Girl Scout Council as their CEO.
As a lifelong resident of Champaign, Sue has developed great community contacts and mobilizes those resources to better the quality of life for those in need in Champaign County.  Sue is a member of Champaign Rotary, an Alpha Phi Alumnae, and a class member of Leadership Illinois 2019. Sue was elected to the Champaign Unit 4 School Board in April of 2007 and again in 2011. She served as Board President for two years.  Sue was also a recipient of the Champaign County Chamber of Commerce Athena Award in 2005, and in 2012 was selected as A Woman of Distinction by the East Central Illinois Girl Scout Council.
She has been married to Tom for 36 years and has three children and three grandchildren.    
Image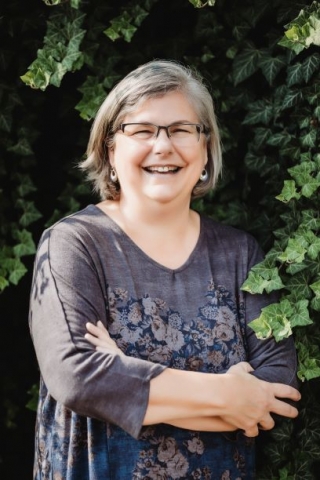 Chief Finance Officer
Cathy Baird
Cathy joined the United Way team in 2006. As Chief Finance Officer, she manages the organization's fiscal records, policies, and office administration. She works collaboratively with United Way's volunteer Finance Committee to set fiscal policy and ensure full compliance with government and United Way policy.
When not at United Way, Cathy enjoys spending time with her family, especially her four adorable grandchildren.
Finance Assistant
Ayla Dew
Ayla provides finance and data entry support. She joined the United Way team in 2023.
Community Impact Team
Image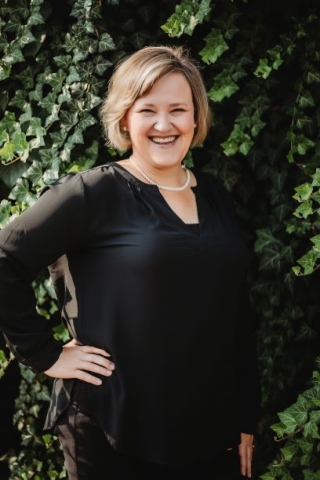 Chief Impact Officer
Beverley Baker
Beverley works directly with issues and needs facing young children, their families and the community as a whole.  She considers herself a problem solver and works with community partners, elected officials and concerned residents and volunteers to address some of the most challenging needs facing Champaign County. She has been a member of the United Way team since 2007.
Beverley is a summa cum laude graduate of St. Ambrose University with a degree in Elementary Education, with minors in Psychology and early childhood education and additional coursework in leadership and human resource management.  Her professional experiences include 15 years as an early childhood educator and child care center Director, 17 years in grant management and a long history of working with community leaders, organizations, and business representatives on collaborative efforts in Champaign County, Illinois and previously in communities located in Iowa and Indiana.
Beverley has received a number of awards including Central Illinois Business Magazine's 40 Under 40 Woman of Year, WILL's Children's Champion and Junior League's Living Legendary Award.  She is an active volunteer in the community and enjoys serving on a number of boards and committees.  Bev and her husband Dan are the proud parents of 2 sons, Grant and Cameron. Together they enjoy sporting events and family vacations.
 
Image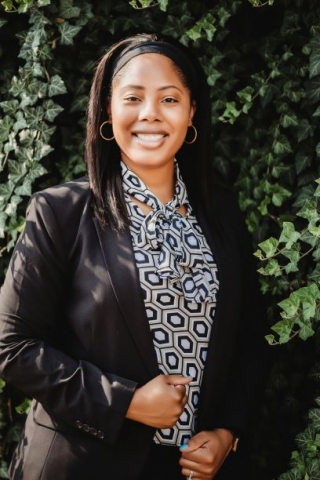 Director of Community Impact
Javaite Burton
Javaite joined United Way of Champaign County in 2021. As Director of Community Impact, she works to build and deepen relationships with nonprofits and government agencies serving people in the Champaign County community.
Javaite has served as the Elementary Services Coordinator at Don Moyer Boys & Girls Club and was a facilitator for the Champaign Area Relationship Education for Youth (CARE4U) program. She received her bachelor's degree in Community Health from the University of Illinois at Urbana-Champaign and her Master's degree in Public Health from the University of Illinois at Chicago.
Her personal and professional goal is to improve the health and overall well-being of families in her community. She is a graduate of the Emerging Community Leaders Program (ECL) Class of 2019. Javaite currently serves on the Board of Directors for Champaign-Urbana Kiwanis Club and is a Board Member for Sistering CU. 
"My favorite thing about Champaign County is the passion and dedication people here have for making a difference in their community. I love that there are so many people and organizations who want to see our community thrive and are dedicated to doing the work. No matter the task our community strives to meet the needs of those who need us most. This community embodies the spirit of Live United."
Image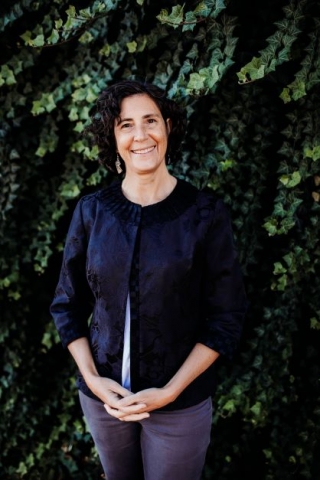 Manager of Community Impact Data & Operations
Carolyn Butterfield
Carolyn joined United Way of Champaign County in 2021. As Manager of Community Impact Data & Operations, she ensures that the grant application and report processes are smooth, accurate, and accessible through collaboration with community partners. She is thrilled to be part of a team making a local impact.
Outside of United Way, Carolyn enjoys spending time with family and friends, playing tennis, quilting, and cooking.
Resource Development Team
Image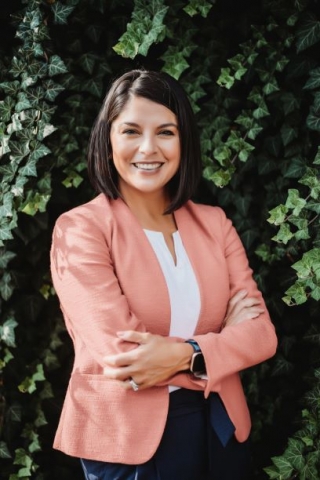 Chief Development Officer
Becca Guyette, CFRE
Rebecca (Becca) Guyette joined United Way of Champaign County in 2013 as Director of Leadership Giving, overseeing the now $3 million annual Pillar giving program. In 2019, she became Chief Development Officer. In this role, Becca continues to oversee the Pillar program, Major Gifts, and United Way's Resource Development division.
As a Certified Fundraising Executive, she does ongoing training with local fundraising professionals, with specific emphasis on the development and sustainability of annual fund and major gift programs. 
Prior to joining United Way, Becca worked for 10 years at the University of Illinois YMCA as Program and Development Director and led a capital funds drive to renovate the building. She received her MA in Communication from the University of Illinois.
In 2014 Becca was recognized as the Central Illinois Business Magazine Woman of the Year for her professional and community efforts. She is currently a board member of Association of Fundraising Professionals of East Central Illinois and Junior League of Champaign Urbana, as well as active in her children's school and other community activities.
 
Image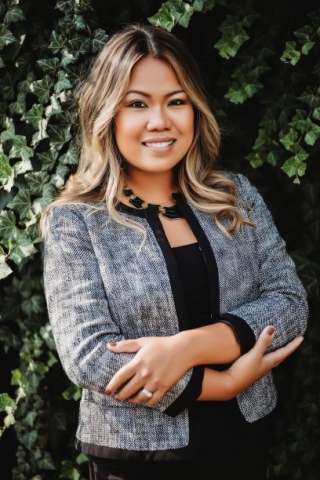 Director of Engagement
Paula Santiago
As Director of Engagement, Paula works to deepen relationships between United Way and its' supporters. She is also the staff leader for our Women United program. Before joining United Way, Paula worked in fundraising for seven years. 
Outside of United Way, Paula is currently working towards her bachelor's in Psychology at EIU. She speaks three languages - Tagalog, English, and Portuguese! A native of the Philippines, Paula lives in Savoy with her husband and 3-year-old son, and feels richly blessed to be a part of this community.
"I've lived in the C-U area since 2013 and my favorite thing about Champaign County is its community-minded people and the cultural diversity in the community. For a small town like ours, you can encounter people from 5 different continents in one single event. This is important because as change-makers, we can't fully be collaborative if we don't have a good understanding of other cultures and different perspectives within the world in which we live."
Image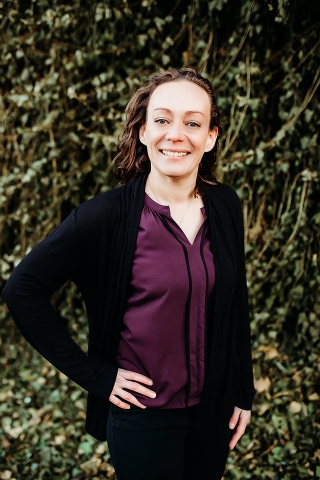 Director of Strategic Partnerships
Anne Clark Skuse
Partnership is one of United Way's core values and is critically important to our mission. As the Director of Strategic Partnerships, Anne oversees our workplace campaign and corporate relationships. If your business is looking to make a difference in Champaign County, please connect with Anne!
Anne joined the United Way team in Fall 2022 as a Resource Development Associate. She has lived in the C-U area for almost 17 years. Prior to joining the United Way team, Anne served on the leadership team for a successful independently-owned venture for over a decade.
Marketing Team
Image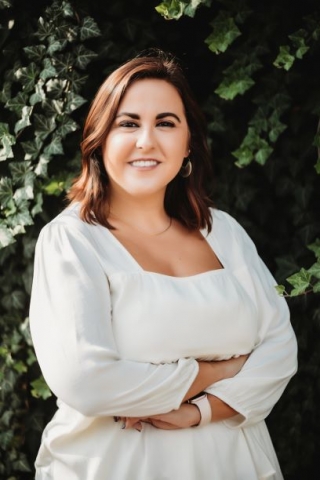 Director of Marketing & Communications
Mary Noel Stefan
Mary joined United Way in 2011 as a Resource Development Associate. Since 2014 she has led Marketing & Communications at United Way, collaborating with local media and the Resource Development and Community Impact teams to spread the word about United Way's work. Mary was awarded Central Illinois Business Magazine's Forty under 40 Award in 2021.
Mary is proud to be a fifth-generation "townie". Her favorite time of year is the two weeks leading up to corn harvest in the fall: the University and town are buzzing with activity, the farmer's market is filled with great local produce, and the weather is perfect. When not at United Way, she spends time with her family, husband, and two sweet cats.