United Way of Champaign County's Community Report documents, in one location, an overview of data representing the human condition in our local community. 
2023 Report
Titled "A Crossroads for Change", the 2023 Report finds our community at a key post-pandemic crossroads. Together we have made strong progress in closing several of the gaps identified in the 2011 and 2015 Community Reports. Unfortunately, Champaign County still lags behind the state average in many of the critical human condition indicators. Published twice a decade, the latest report contains 35 graphs, charts, and data visualizations. It also contains an entirely new section on Violence Reduction.
The eight critical areas covered in the report are:
Basic Needs
Housing and Homelessness
Family Support and Child Care
Education
Health and Well-Being
Mental Health Services and Child Well-Being
Violence Reduction
Employment and the Economy
Read the Report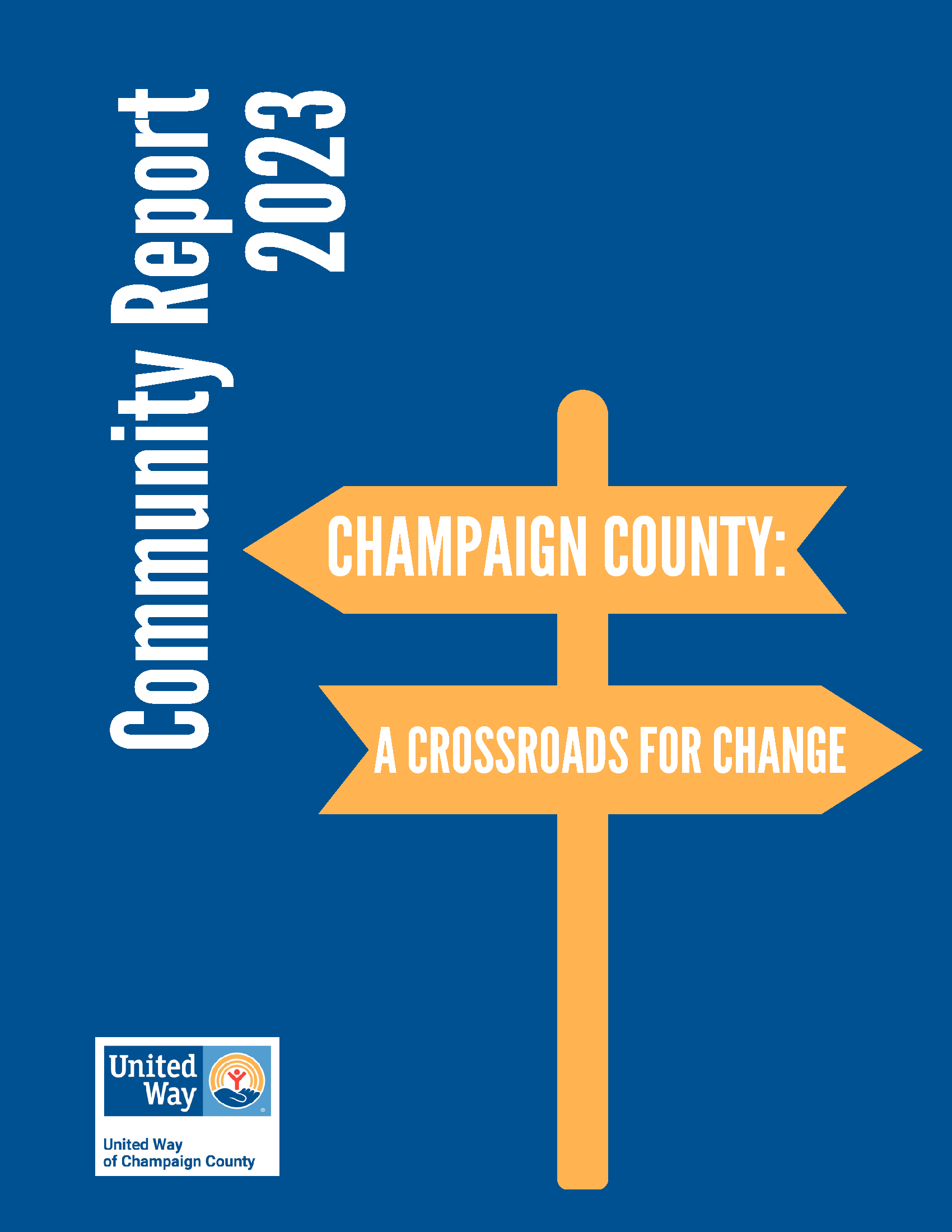 Flip through the report on Issuu.
Download a PDF of the report (9MB).
Which direction will you take?
Our community is at a crossroads that requires change and innovative approaches to longstanding challenges. Solving critical societal needs requires the business community, higher education, policymakers, human service providers, grantmakers, and neighbors to be United. This is the key role United Way of Champaign County plays - as a convener and common table, we are open and welcoming to all who desire to create positive change and lasting impact. Solutions require everyone - especially neighbors from communities most impacted.
Contact our office to learn more about joining a committee, becoming a donor, participating in advocacy work, or volunteering with United Way.