Our community faces complex challenges in healthcare, education, and employment.
These challenges don't have easy answers and have lasted months, years, and even generations.
To address our community's most persistent and systemic problems, we must have an organized, proven strategy: we call it Community Impact.
Through Community Impact, we are re-imagining a more equitable and resilient community - one where more of our students are graduating prepared for success at college or on the job, more local families are financially stable, and more neighbors are living healthy lives. Our commitment to Diversity, Equity, and Inclusion is woven throughout this entire process - because every person deserves to thrive.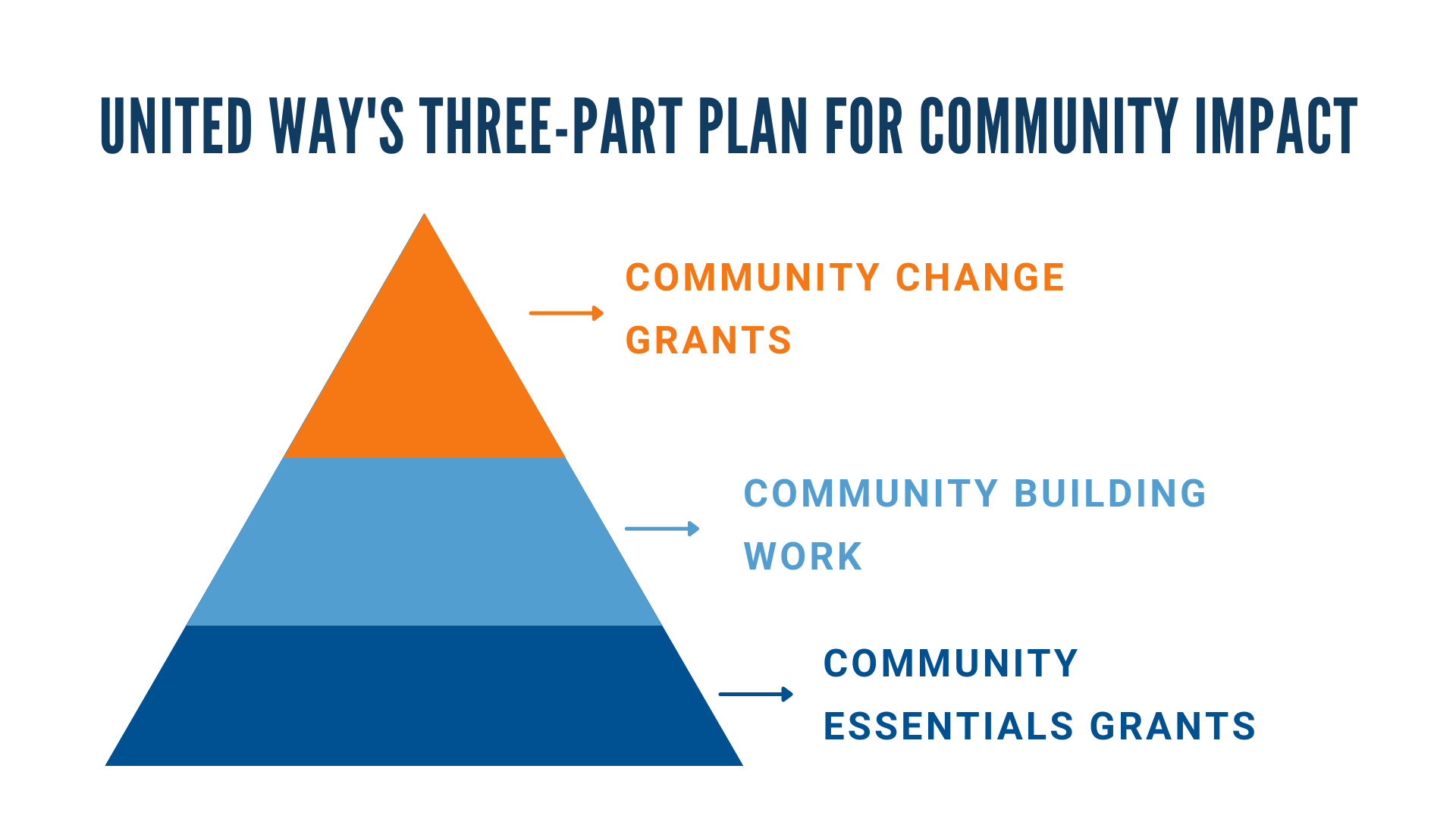 Our Three Part Plan
Community Change Grants
Highly targeted multi-year funding to programs and collaborations that are working alongside United Way to solve our community's most challenging problems in health, education, and financial stability. Together, we are fighting for solutions to longstanding issues and removing barriers that prevent our community from thriving.
Community Building
United Way brings nonprofits, businesses, government, and people together to innovate and find new solutions to community problems.
Learn more about Community Building.
Community Essentials Grants
Food. Water. Housing. Healthcare. Clothing. Identification. Access to technology. These are the critical things people need to thrive in our world today. With 45% of our households struggling to make ends meet, our community must have a strong safety net. United Way is committed to providing long-term support for community essentials. Together we can prevent crisis, provide stability, and support those navigating a complex social service system.