United Way fights for everyone in our community to have nutritious food.

Video filmed in 2017
Meeting basic human needs
Through the Farmers Feeding Families program, United Way of Champaign County focuses on reducing hunger and its associated health issues in our community. Since 2014, $273,000 has been raised through the Farmers Feeding Families program.
The funds raised by this program make a huge difference to local families. United Way's United for ALICE Report found that 44% of Champaign County families struggle to make ends meet. 20% of area households earn less than the federal poverty level, and an additional 24% of households are ALICE: Asset Limited, Income Constrained, Employed. These households earned above the FPL, but not enough to afford basic household necessities. 
Our Farmers Feeding Families grant partners are increasing food access, which is a huge help to our neighbors who are walking a financial tightrope. When we can decrease food costs for local families, they can put more of their hard-earned money toward other household essentials. 
A powerful partnership
Parkland College Agriculture students help United Way plant two fields of corn and beans: about 80 acres of land rented from Champaign Unit 4 Schools, and five acres provided freely by Litania Sports Group.
All of the inputs are donated by local agribusinesses. The fields serve as a learning lab for Parkland students, who gain critical real-world skills in precision agriculture, equipment operation, and maintenance.
The profits from the sale of the corn and beans are used to boost United Way's grants to local hunger and nutrition programs. 
Harvesting hope
As a result of this program, United Way of Champaign County has been able to increase our grants to local food programs by 37 percent! These grants fill the shelves of food pantries with fresh produce, provide home-delivered meals for senior citizens, and provide nutritional supplements for people with health conditions.
Food plays a large role in maintaining a healthy life. United Way believes everyone, in every corner of our community, should have access to healthy food for themselves and their families. 
We are always looking for partners to grow the program's impact. Contact Sue Grey or Salvo Rodriquez for more information.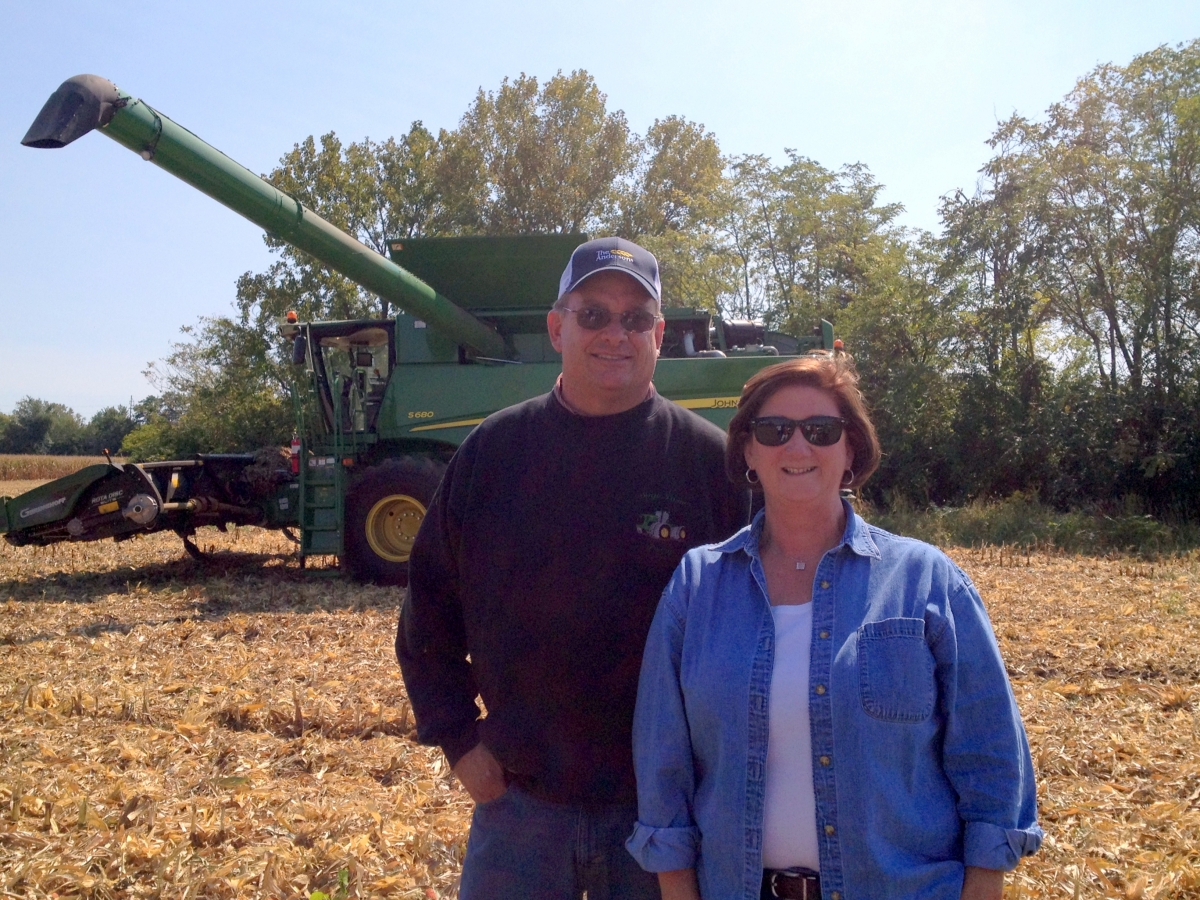 ​
​
"We're sitting here in Illinois, with some of the richest ground in the world. There's no need for someone here to be looking for something to eat."

Perry "Pete" Sage, Thomasboro Farmer
​
Our 2022 Partners
Without land, this program would not exist. We thank Champaign Unit 4 Schools for allowing United Way to rent 80 acres.
We also thank Litania Sports Group for allowing us to farm 5 acres next to their offices at no charge.
Parkland College Agriculture program farms the land.
Gifford State Bank, CIBM Bank and Murray Wise Associates donated funds to offset expenses.
And our very first partner and program founder, Sage Farms.