This September 15th marked the beginning of Hispanic Heritage Month. Days of national observance of Hispanic heritage date back to 1968, and this month-long observance is devoted to "celebrating the histories, cultures, and contributions of American citizens whose ancestors came from Spain, Mexico, the Caribbean, and Central and South America".
In recognition of this important cultural celebration, we sat down with Becca Guyette, United Way of Champaign County's Chief Development Officer.
---
United Way: Thank you so much for your time, Becca! Can you tell us a little bit about yourself and your heritage?
Becca Guyette: I am the youngest of six and was born and raised in a small farm town in northwest Ohio, but have lived in Champaign County for the past 21 years. My parents met in south Chicago (where my mom was raised) when my dad moved there from Mexico as a young adult. After being the first in my family to graduate from a four-year university in 2001 - something I am very proud of and could not have done without the support of my siblings and parents - I moved to Champaign in 2001 to attend graduate school with my then-boyfriend, now husband. After he finished law school in 2004, we decided to stay and have loved building our family here.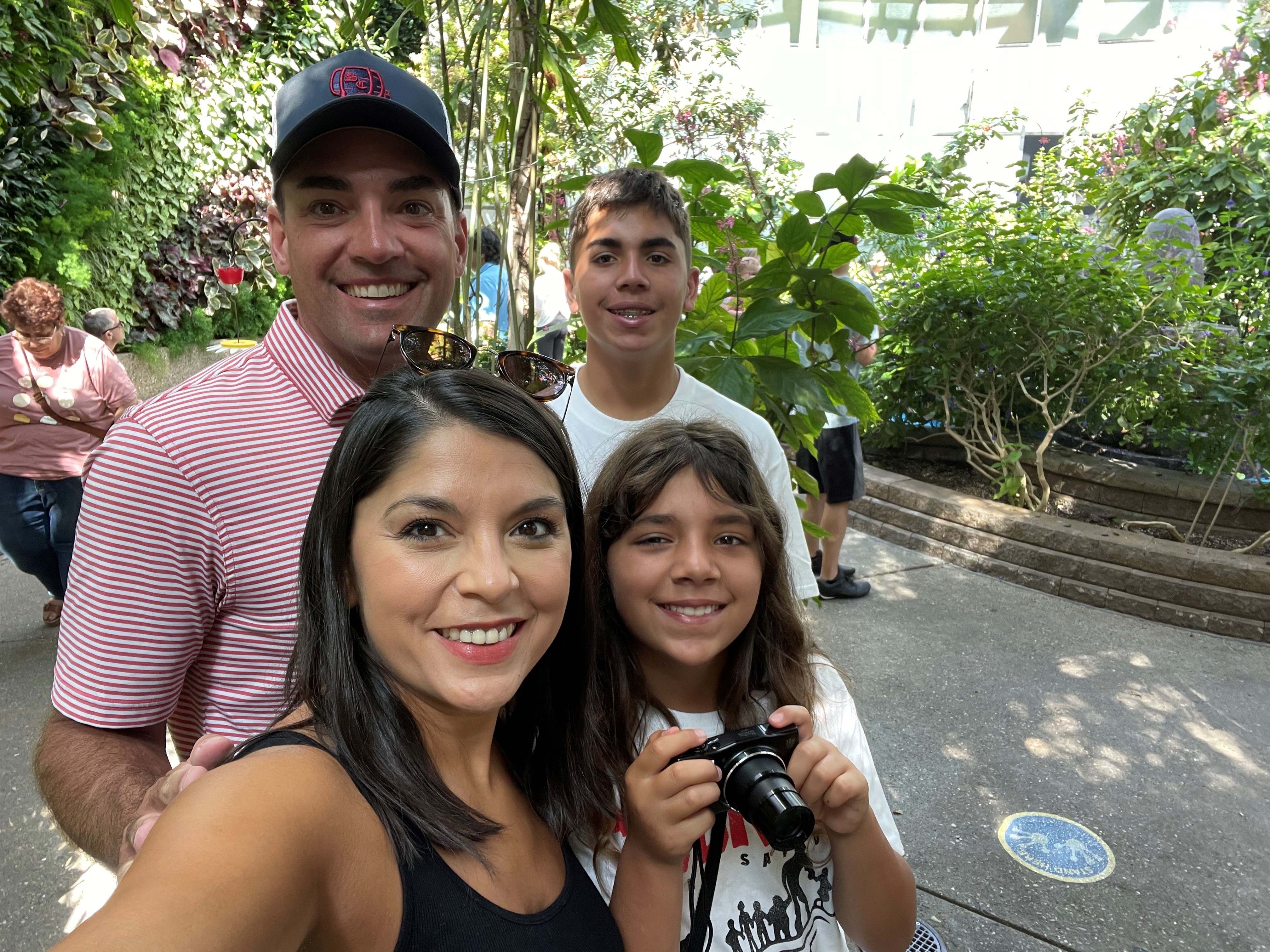 All of us at United Way know how important family is to you. How has your family and heritage shaped your perspective and influenced your work here at United Way?
My parents moved to Ohio once they began their family, but I am so grateful they kept family and our culture a priority. I don't recall a month going by during my childhood when we weren't on the road to visit extended family in Chicago, Michigan, or Indiana. My mom has 14 siblings and my dad was the youngest of three. Both of my parents were always incredibly close to their siblings, which meant that we are very close to our cousins. To this day, my extended family on my mom's side gathers twice a year for reunions around Christmas and the 4th of July, and all my female cousins and my sisters gather annually for a "prima (cousin) weekend." 
It is difficult to put into words the value of having unconditional family love and support throughout your entire life. I have been blessed with layers of safety nets of care and protection, something so many are not afforded. I originally got into fundraising because I wanted to raise funds for higher education to provide scholarships for other first-generation college students. Having benefited from academic scholarships myself, I know their value in allowing students to focus on their education instead of having to work or worry about tuition and living expenses. While I switched my focus from higher education to social services, my commitment to using my education and experience to create opportunities for others remains.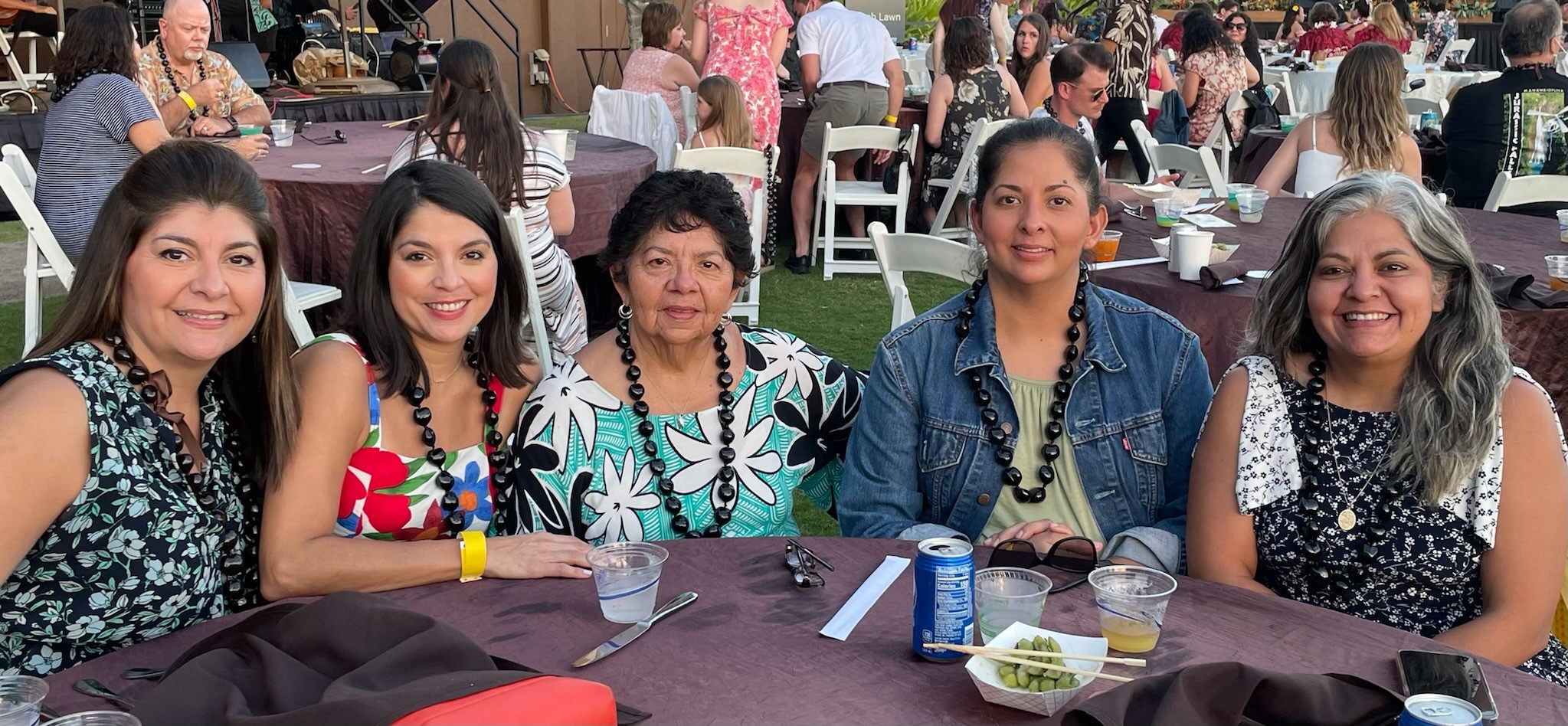 Hispanic Heritage Month comes on the heels of another important moment for your family and for United Way – Labor Day. How has organized labor impacted your family?
My dad was a laborer for General Motors for almost 35 years and his work with the company provided so much stability and possibility for our family. I was a proud recipient of a UAW 211 book scholarship all through undergraduate and graduate school and recognize the collective power and resources labor unions provide families and individuals who are otherwise very powerless in the workforce and society.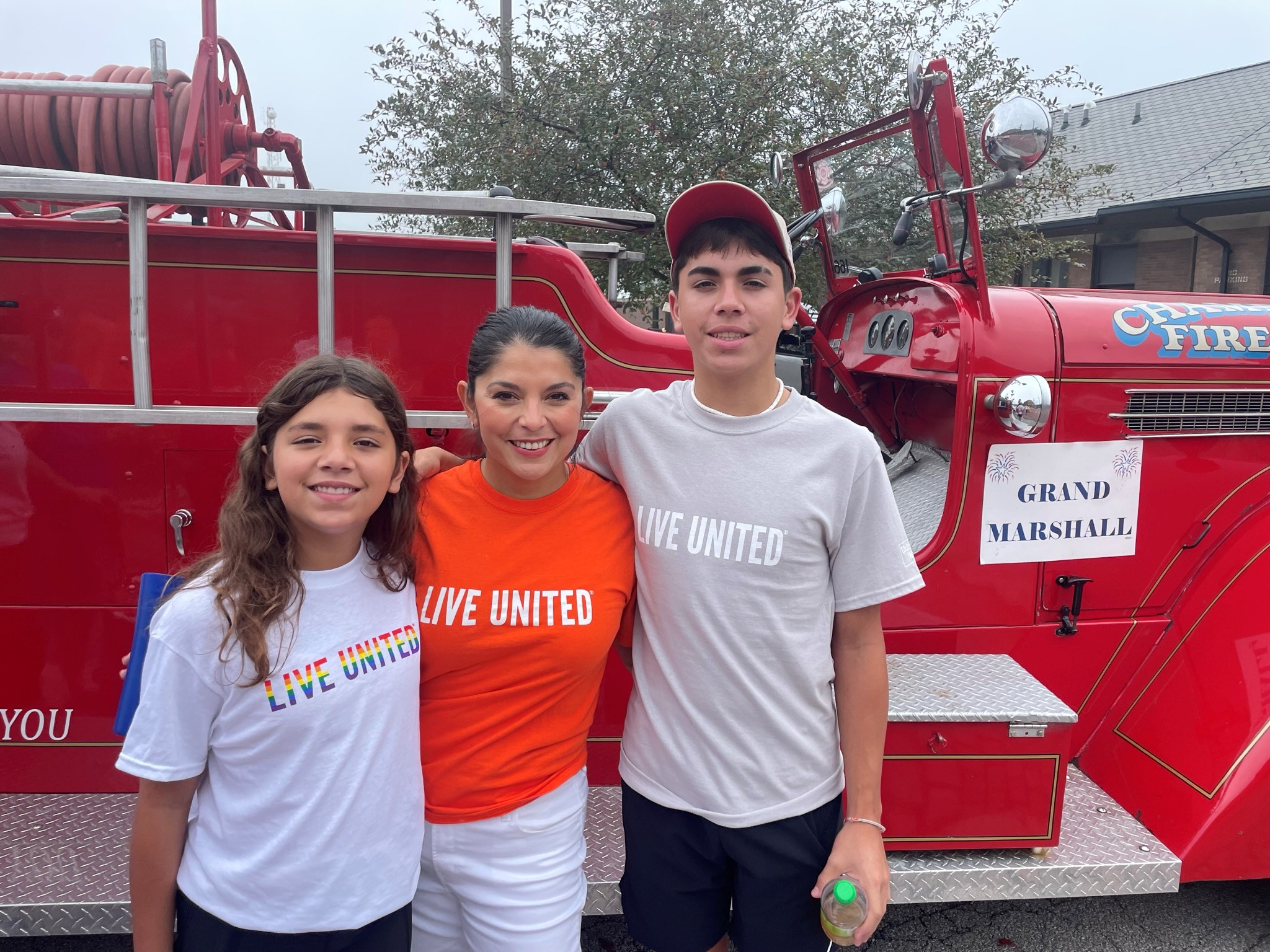 As we think about the incredible contributions members of the Hispanic community have made and continue to make in our local community and in the United States, is there anyone in particular who inspires you?
Truly, my parents come to mind first. I was just talking with one of my sisters about all the sacrifices and decisions they must have made that we knew nothing about, to provide us a life that was secure. That cannot be overstated. We grew up in a home that was full of love, connection, and service to others, and we have all passed that along in our own lives. I am so inspired by them.
My sisters are also a huge source of inspiration for me. They are truly God-sends in my life. Not a day goes by that we do not communicate (our text chain is one for the record books) and encourage and support each other. They have all been my biggest cheerleaders and the lessons I have learned from watching and growing up with them are endless. They are each incredible women in their own right. 
Additionally, I remain in awe of Latina women in general. Of course, I am biased, but the strength, compassion, and grit we carry within ourselves and then pass onto our communities through our families and work pushes and inspires me every day. Whether it is through staying home and raising our families, working in the food and hospitality industry, as educators (both my children currently have Latina and Latino educators), or in corporate America, we are a force. 
Why do you feel it's important to celebrate Hispanic heritage?
The Hispanic/Latinx community has provided tremendous value to our communities. There are too many societal and economic contributions to list, but the richness of our culture, and the values we possess, are extraordinarily beneficial to everyone. I believe all cultures are worth celebrating but feel especially proud during Hispanic Heritage Month.  
---
The United Way network is built on diversity of culture, and we are proud to celebrate this month and honor the work of our Hispanic communities from the US and across the globe. To learn more about Hispanic Heritage month visit the Hispanic Heritage Month website.