The workplace campaign has been an integral part of United Way's fundraising for over 50 years. Workplace giving campaigns allow employees to donate via payroll deduction - a simple and convenient giving option!
Many companies will match their employees' gifts, doubling their impact on the community. Each year, millions of dollars in donations are raised for United Way in the workplace.
United Way of Champaign County currently conducts workplace giving campaigns at over 225 local and national businesses in Champaign County. Setting up a workplace campaign is simple!
Just contact Salvo Rodriquez, Director of New Business, and we will walk you through the steps to get started.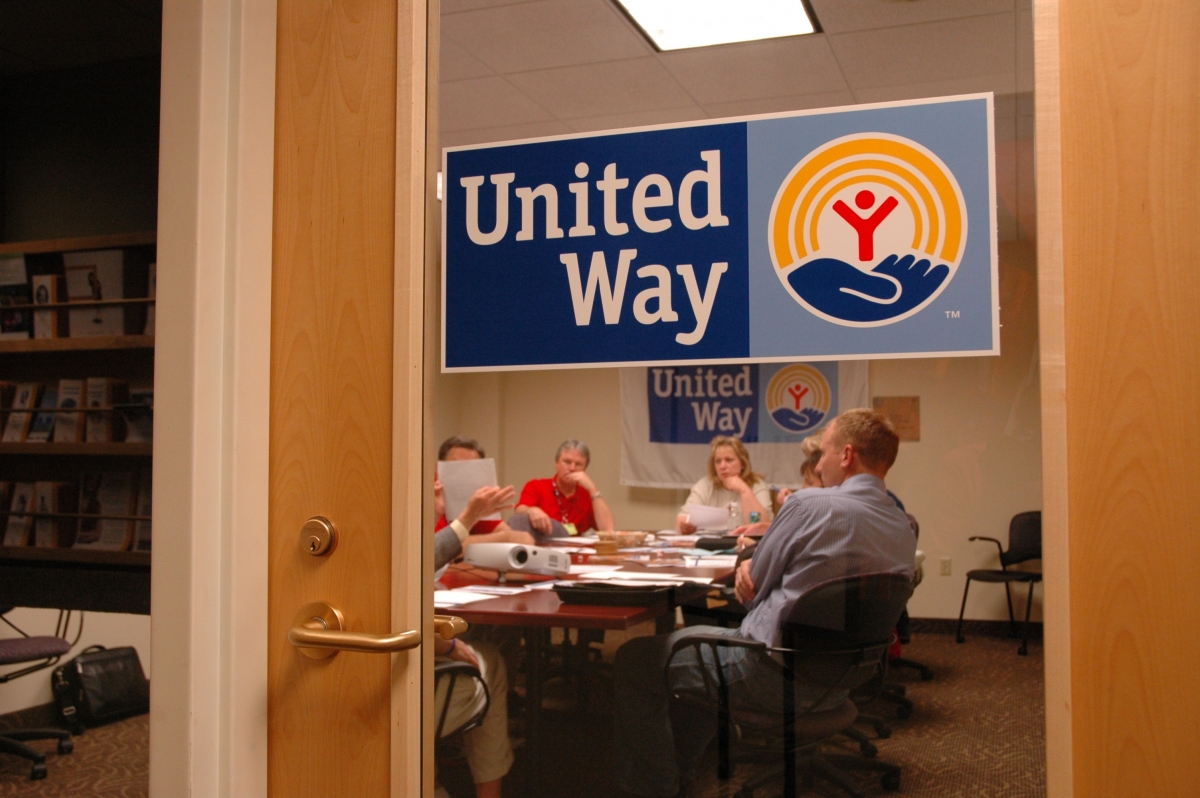 ​
---
Thank you to our 2019 Workplace Giving Campaign Partners
Aetna
Alpha Controls and Services
Ambitech
amdocs
Ameren Illinois
Applied Research Associates
Arthur J. Gallagher
AT&T Mobility
Bacon & Van Buskirk Glass Company
Bank of America/Merrill Lynch Campaign
BankChampaign, N.A.
Barber & DeAtley, Inc.
Barham Benefit Group
Benefit Planning Consultants
Berns Clancy & Associates PC
Big Brothers Big Sisters
Black & Company
BSA, Prairielands Council
Busey
Carle Foundation Hospital
Carter's Furniture
Caterpillar Logistics Services
CCMSI
Center For Youth & Family Solutions
Champaign County CASA
Champaign County Chamber of Commerce
Champaign County Forest Preserve
Champaign County Government
Champaign Outdoors
Champaign Park District
Champaign Unit 4 Schools
Champaign Urbana Schools Foundation
Champaign-Ford Counties Regional
Office of Education
Champaign-Urbana Mass Transit District
Christie Clinic
CIBM Bank
City of Champaign
City of Urbana
CliftonLarsonAllen LLP
Coldwell Banker Commercial Devonshire Realty
Coldwell Banker Honig-Bell Realty
Residential
Combe Laboratories
Comcast Communications
Commerce Bank
Community Blood Services of Illinois
Community Foundation of
East Central Illinois
Community Service Center of NCC
Courage Connection
Cozad Asset Management, Inc.
CRIS Healthy Aging
Crisis Nursery
C-U Public Health District
Cunningham Children's Home
Dansr
Depke Gases & Welding Supplies, Inc.
Developmental Services Center
Don Moyer Boys and Girls Club
Eastern Illinois Foodbank
Enterprise Rent-A-Car
Erwin Martinkus & Cole Ltd
Evans, Froehlich, Beth & Chamley
Exelon - Clinton Power Station
F E Moran
Family Service of Champaign County
Farm Credit Illinois
Farnsworth Group
FedEx Ground
First Federal Savings Bank
First Financial Bank
First Mid Bank & Trust
First State Bank
Frasca International
Green Street Realty
Habitat For Humanity of Champaign County
Heartland Bank
Hendrick House
Herff Jones Cap & Gown
Heyl Royster
Hickory Point Bank
Human Kinetics
Illini Radio Group
Illinois American Water Company
Iroquois Federal
Jeld-Wen
Keller Williams Realty The Real Estate
Center of Illinois
Kemper CPA Group
Kirby Risk Electrical
LyondellBasell Industries
Macy's Store
Marine Bank
Martin Hood LLC
McClure Financial
Meijer, Champaign Store #146
Meijer, Urbana Store #247
Meyer Capel A Professional Corporation
Midland States Bank
Morgan Stanley
Murray Wise Associates
O'Byrne, Stanko, & Jefferson, P.C
OSF Healthcare Heart of Mary
Medical Center
Parkland College
Pepsi-Cola C-U Bottling Company
Petry-Kuhne Company
Plumbers & Pipefitters Local #149
PNC Bank
Promise Healthcare
Provident Financial Group
RACES - Rape Advocacy, Counseling,
and Education Services
Rantoul City Schools #137
Regency Multifamily
RK Dixon
Robeson's Inc.
Rogards
Rosecrance
RSM US LLP
Schnucks
Spherion
Springfield Electric
State Farm
Target Store - Champaign
Tepper Electric Supply
The Andersons
The Downey Group, Inc.
The HDF Group
The News-Gazette Media
The Refugee Center
Thomas Mamer
TJ Maxx/HomeGoods
Tummelson Bryan & Knox, LLP
U of I Community Credit Union
United National Foods, Inc./SuperValu
United Parcel Service
United Way of Champaign County
University of Illinois
University YMCA
UpClose Marketing & Printing
Urbana Neighborhood Connection Center
Urbana Park District
Urbana School District #116
Urbana-Champaign Sanitary District
US Bank
Village of Rantoul
Visit Champaign County
Walmart
WCIA-TV, Nexstar Broadcasting, Inc.
Webber & Thies PC
Worden-Martin, Inc.